FAQ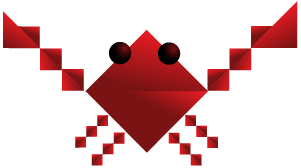 ---
Is this game kid-friendly?

Yes. It is a nautically-themed game about the ocean.

Why are you only selling a limited number of copies?

Because this isn't a Kickstarter, we can't predict the exact demand for the game, so we printed a limited number of copies until that batch sells out.

What happens after it sells out?

After the first edition sells out, we'll be accepting pre-orders.

Pre-orders are expected to ship in a few months and will contain the second edition versions of the game.

When will my game ship?

Within a few days.

How long does it take to play?

It takes 2 minutes to learn and 20 minutes to play.

How many players?

It's team-based: 4-10 players, split into teams of two.
(So, an even number of players only)

Why can't you ship to my country?

We use a company called Blackbox to ship all our orders, and while they ship basically everywhere, they do have a list of No-Ship countries for a variety of reasons, such as import regulations and carrier logistics. If you have questions or concerns, feel free to reach out to us at

support@youvegotcrabs.com

Have I played this before?

You've Got Crabs is based on a game you can play with a standard poker deck. It's got a variety of names and rules but is most commonly called "Kemps." We rebuilt Kemps from the ground up and fixed the mechanics that were broken, including adding structured teams and rebalancing the card distribution. We also gave it crabs.

What is the top speed of a king crab?

The red king crab (Paralithodes camtschaticus) has a low walking speed of 0.01 m/s, but has been recorded moving at speeds of up to 0.15 m/s, or approximately 1/3 of a mile an hour.

More Questions? Need Help?